Hills and the sea is the natural scenery of our dwelling which overlooks a natural anphitheatre. A unique sight for our guests: the blue of the sea in the lower background towards the hill until it migles with the green countryside.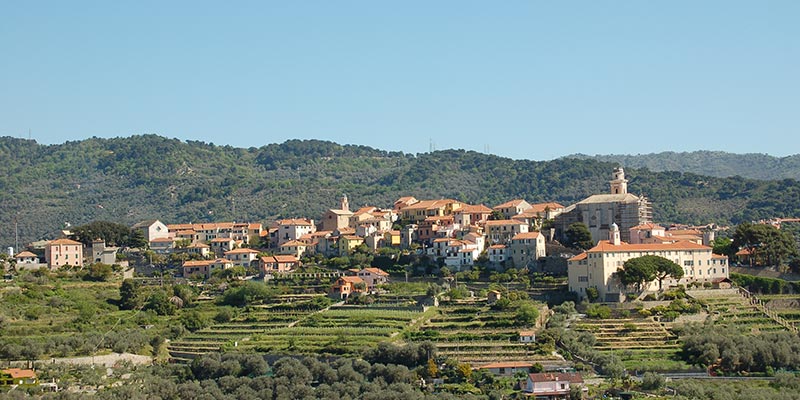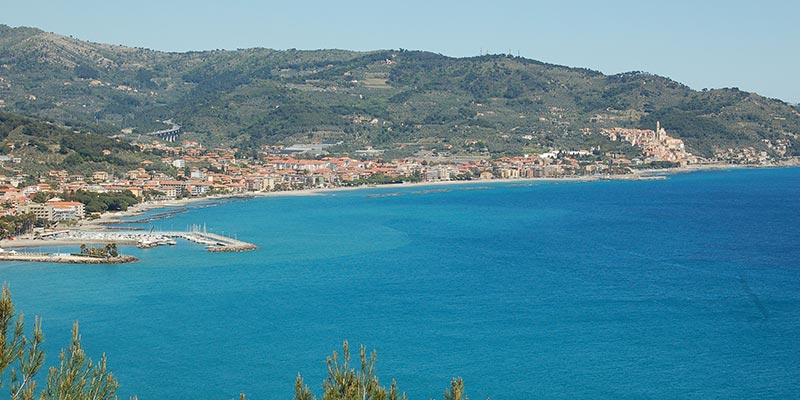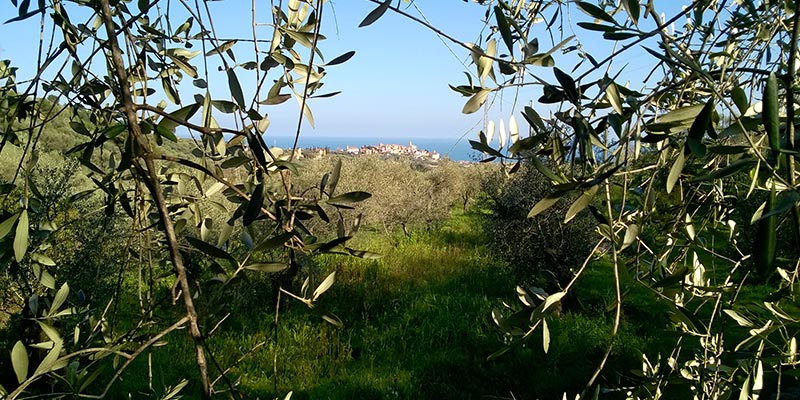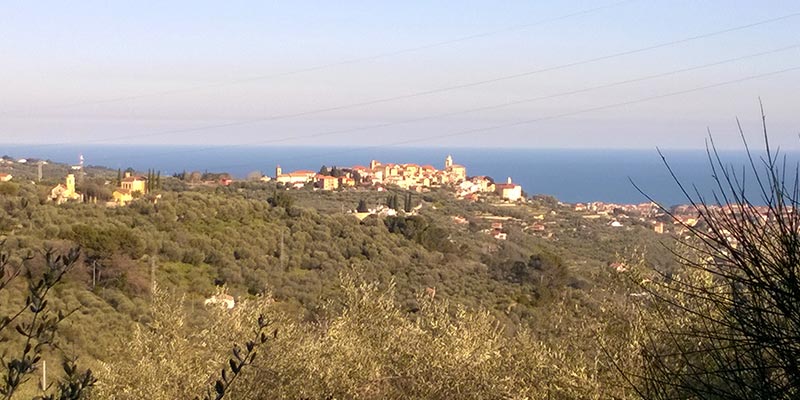 Ca de Pippu is ready to welcome you with all it's conforts letting you spend moments of relax in the trranquility of the hills and mondane fun that the coast offers.
If you are fond of walking or cycling you will be able to discover the territory along the muletracks which cross the secular olive groves.
If, however, you prefer the sea, Diano Marina is just a few kilometers away with its beaches or the neighbouring coastal villages, the splendid borgo of Cervo and other localities to satisfy everyone's taste; there are in fact sandy beaches and small inlets too with pebbles and rocks. All of these a stone's throw from the Cote d'Azur and the Principality of Monaco.

For the unsatisfiable it's only an hour and a half's drive to the majestic Ligurian Alps from where, on a clear day, you are afforded a breathtaking view right down the sea.
Anyway, Ca de Pippu is at your disposal for any further informatio necessary to discover territory, the characteristic places, the reastaurants and bars, and all the usefull information necessary for a pleasant holiday.